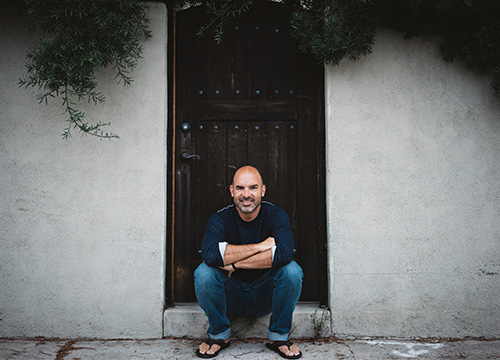 Episode: Reverse Wholesaling with Kent Clothier of REWW
Guest: Kent Clothier is the Founder & CEO of Real Estate World Wide and creator of the Boardroom Mastermind. Kent has purchased & sold more than 5,000 properties since 2005.
Big Idea: "If I had to go make $100,000 this month, what would I do?  Whatever the answer to that question-why aren't you doing it?"  Kent prompts his own further success asking this question of himself often.  Kent asked me this question about 10 years ago, and my answer was Diamond Equity.
In 2020, Fannie Mae & Freddie Mac reported originating approx. $4.1 Trillion in mortgage loans.  No doubt, we have all witness a very vibrant & hot market.  They have forecasted $2.7 Trillion for 2021, most likely due to the low inventory situation.  How can you position yourself to profit from this constrained market?  Kent & I discuss this and other trends on this week's episode.
Dan Breslin: Welcome to The R.E.I. Diamond show. I am your host, Dan Breslin, and this is episode 185 on reverse wholesaling with Kent Clothier of REWW. If you are into building wealth through real estate investing, congratulations you are in the right place. My goal is to identify high caliber real estate investors and other industry service providers, invite them on the show, and then draw out the jewels of wisdom. Those tactics, mindsets, and methods used to create millions of dollars and more in the business of real estate.
Today's guest is Kent Clothier, the founder and CEO of Real Estate Worldwide. Real estate worldwide, also known as REWW, operates three core units. First is the Academy, the online education platform. Second is S.M.A.R.T., an online real estate investor data source, and the third is the Boardroom Mastermind, and Kent is a real estate investor first and foremost, and having purchased and sold more than 5,000 properties since 2005.
So, today's episode is one that I have personally been looking forward to for years, almost since I started the podcast. Kent is one of the early single-family real estate investor thought leaders who I personally paid attention to. We are talking 12 years now. And during the episode, you are going to hear my personal experience with Kent, including some watershed moments of my career, some like real big turning points that led me to where I am today, and those moments were spurred by ideas that Kent shared way way back in my career. And he also shares them again in a few moments. Ready to roll?
Dan: All right, cool. Welcome to the The R.E.I. Diamonds Show. Kent, how are you doing today?
Kent Clothier: I am doing good, brother. Thanks for having me.
Dan: Yeah, for sure. Appreciate you blocking out the time to be with us. Just so the listeners who might not know who you already are, can you give us the background how you got started in real estate and what your primary business model looks like today?
Kent: Yes. So, I have been doing it now for 18 years. Got started in the industry back in December of 2002, started wholesaling a few houses, got really good at it over the years. Started flipping, started wholesaling hundreds of houses a year down in South Florida. Before I knew it, we turned it into a turnkey operation back before that phrase even existed, and that company still operates today. My two brothers and my father run it based out of Memphis, Tennessee, it is called REI Nation. We basically turnkey about 800 properties a year in nine different cities, managed about 7,500 properties for our investors. So, it is our kind of primary real estate core business there. And on the flip side of that, I have been in the training education software space showing other investors how to do it for the last 15 years. And so back in 2006, I started a company called Real Estate Worldwide. Started showing people kind of what I had figured out, which was a process called reverse whole selling, and put together a lot of tools to show people how to be really successful at it, and happy to say that we have had about 60,000 people go through our education over the years now, a little over 60,000. And the latest and greatest thing that I am personally working on as I am out here really kind of evangelizing that now is the time to really start getting into the seller financing space just because of all the things that are happening in the current real estate market.
Episode Sponsored by the Deal Machine:
Driving for Dollars Software to Build a Team of Drivers, Manage Routes, & Even Automate Marketing.  Free Access at  http://REIDealMachine.com/
Resources mentioned in this episode:
Kent & I Discuss Current Real Estate Investor Trends:
Reverse Wholesaling

The Extraction of $1.4 Trillion from U.S. Real Estate

How to Profit from that Capital Extraction

The Time is Now-Where it Came from
---
Relevant Episodes: (There are 185 Content Packed Interviews in Total)