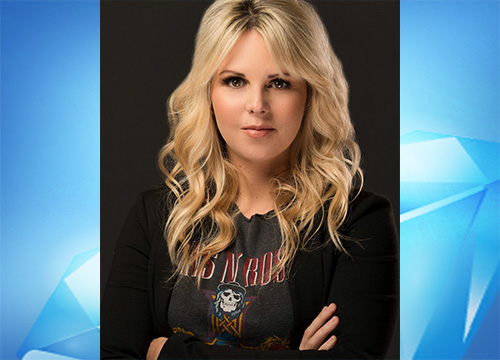 Episode: Buying Vacation Rental Property with Avery Carl
Guest: Avery Carl is the founder of The Short Term Shop.  Their focus is managing & buying vacation rental property in stable, long term vacation rental markets.
Big Idea: "What can we buy to make the most amount of money possible so that we can buy more properties quickly?"  asked Avery as she was building her rental portfolio early on, she found herself with enough capital for just one more down payment.  The answer to the question led her to buying vacation rental property throughout Florida, Tennessee and Alabama.
Avery now runs The Short Term Shop and has closed more than 350 vacation rentals for her clients.  Her done-with-you approach allows investors to maximize their income while managing from afar.  She created the STS University to help new vacation rental owners learn the ropes.  It it possible to effectively run your investment from 500 miles away?   Listen to find out.
Dan Breslin: Welcome to the REI Diamond Show. I am your host Dan Breslin and this is episode 184 on buying vacation rental property with Avery Carl. If you're in the building wealth through real estate investing, congratulations, you are in the right place. My goal is to identify high caliber real estate investors and other industry service providers invite them on the show and then draw out the jewels of wisdom those tactics mindsets and methods used to create millions of dollars and more in the business of real estate.
Today we are joined by Avery Carl. Avery runs the Short Term Shop, a high-volume boutique real-estate firm focused on short-term vacation rentals. We cover exactly what's needed to get into and profitably operate a vacation rental. We also talked about a few of the hottest vacation rental markets in the US and why those markets tend to be a more stable investment over the long term and finally, we discussed a few reasons why adding a vacation rental or two or three is a perfect start or addition to any real estate investors portfolio. No matter where you're currently located. Let's begin. All right Avery Carl, welcome to the REI Diamond Show. How you doing today?
Avery Carl: Pretty good. How are you?
Dan: I am doing well. So we're just the beginning of February here for a timestamp. I am curious where you are recording from in the country and what the weather is like there currently?
Avery: I am recording in 30A, Florida so Panhandle of Florida and it is about 65 degrees.
Dan: Is that cold for you guys there?
Avery: Yeah.
Dan: Yeah. We're getting the polar vortex here in Chicago and we have the ice shelf forming out the window here and it's cold. It's making me want to jump in the car and drive to Florida and spend some time in a vacation rental, which the're all pretty much booked up in Florida right now. We checked but we all get to all that in a moment. So Avery, do you want to start out by telling us how you got started in real estate? And what does your primary business model look like today?
Avery: Absolutely. So I kind of ended up in real estate and real estate investing by mistake or not by mistake. I just kind of fell into it, my husband and I moved to Nashville, Tennessee in 2013 from New York City. And, obviously, we who can't afford to buy something in New York City when you're just starting out so we moved to Nashville so that we could buy a house and have some space. And, when we got there I didn't have my real estate license yet. I was working as a marketing manager in the music business and our real estate agent was trying to get us to buy in this really hip superfast depreciating area of Nashville, and we didn't really want to do that because we were just coming from Brooklyn really tired of neighbors.
Episode Sponsored by the Deal Machine:
Driving for Dollars Software to Build a Team of Drivers, Manage Routes, & Even Automate Marketing.  Free Access at  http://REIDealMachine.com/
Resources mentioned in this episode:
Avery & I Discuss Managing & Buying Vacation Rental Homes
Selecting the Right Property for Max Income

The Bigger the Loan, the Better the Deal

Secrets of Self Managing Vacation Rentals

How to Get Favorable, Very Low Rate Financing
---
Relevant Episodes: (There are 184 Content Packed Interviews in Total)