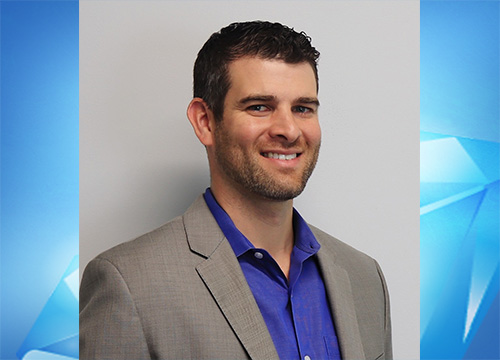 Investing in Jacksonville, Florida Turn Key Rental Properties-Podcast Episode Highlights
Gregg Cohen, founder of JWB Real Estate, joins us on the show today to discuss Jacksonville Florida turn key rental properties. Real Estate investors in the olden days were limited to investing in their local market-where they could physically manage the tenants, repairs, and any other issues that arise from owning property long term.
In today's world, with the internet and property managers like JWB who offer fully renovated houses with tenants in place, out of state, or even out of the country owners can enjoy cash flow in any real estate market. With so many markets available, let's talk about why I like Jacksonville, Florida, and the reason I sought to invite Gregg onto the show.
How to Scale a Real Estate Investment Portfolio Using Turn Key Rental Properties:
My main business is buying & selling houses as quickly as I can. Sometimes completing renovations, sometimes selling nearly as-is, with only minor cosmetics done after we buy the property. Even though I close close to 300 deals per year, when it comes to passive income, I prefer buying turnkey investment properties. I also have no issue with long distance ownership.
The bottom line is that I can scale quickly when turnkey companies are placing tenants and managing the details for me. The extent of my involvement is the heavy lifting on the front end to actually close the purchase: the loan application, signing documents, and providing the 20% down payment.
Why Invest in the Jacksonville, Florida Real Estate Market?
The Jacksonville, Florida real estate market is attractive to me first for location.  First, there are jobs and population from all over the U.S. migrating to Florida.  Second, the home prices in Jacksonville haven't detached from wages.  Normally I prefer buying turn key rental houses in markets with 5 Million people.   Jacksonville has about 1.5 million, which is smaller than I'd like, but large enough to catch my attention. Even though it's smaller than I'd normally prefer, Jacksonville is among the fastest growing large cities in the US.
Why Does the Age of a Home Impacts the Value and Maintenance Cost?
Gregg's latest innovation is build to rent single family homes. Turn key rental property investing normally focuses on existing houses.  First, the company buys a house, second, they renovate a house, third, they rent to a tenant, and finally, they sell the house with tenant to an investor like me.  JWB actually began buying lots and building brand new homes for the same purpose: to provide investors with a brand new turnkey rental investment. I have since attempted buying the brand new offering only to find out that they are in very short supply.   Somewhat disappointed…
Anytime I consider buying a turnkey rental property, the biggest variable, after location, which affects price is the current condition. I love the idea of a new home-since the entire house is new. That's not usually an option, so I evaluate the home based on it's current condition. I prefer buying renovated turn key real estate investments from the property management company who also does the renovation. You still need to to due diligence on the company, the house, & the market before you close the deal.
Many of the houses I've bought "turn key" were simply occupied rentals bought from mom & pop landlords. In these instances, I expect a risky tenant, many repair issues, and a significantly below market price to account for the risk.  Long term maintenance costs are higher on those deals.   On the other hand, a fully renovated turn key rental property purchased through a full service provider, such as JWB real estate, will cost less in the long run. Please check out the full episode & come up with your own conclusions.
Interested in Buying Off Market Real Estate Deals?  You Need the Deal Machine!
This Software Enables Real Estate Investors to Develop a Reliable & Low Cost Source of Off Market Deals.  For a Limited Time, You Get Free Access at http://REIDealMachine.com/
---
Greg & I Discuss:
Why Invest in Jacksonville, Florida Real Estate

Turn Key Rental Properties Offer Easy Scale

Build to Rent-Brand New Assets

Why a "Focused Approach" Beats a "New Markets Approach"


Relevant Episodes: (174 Content Packed Interviews in Total)
Resources Mentioned in this Episode: