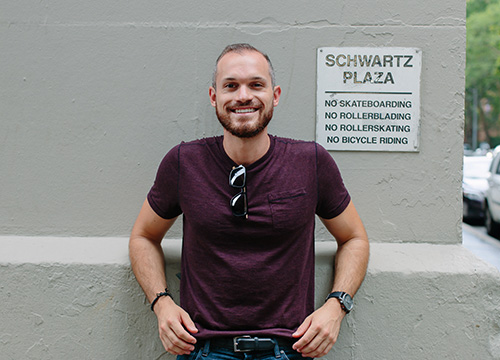 Dan & I Discuss
Step 1 in Scaling an Off Market Deal Investor Business

Huge "AH-HA" moment for me and Diamond Equity Investments

The Power in Automated Follow Up Systems

Best Ways to Follow Up with Sellers in 2018
---
Listen Now:

From Wholesaler to Software Developer
Dan Schwartz began his career in the Baltimore, Maryland region.  A newly minted marketing major, he sought out a partner with real estate knowledge and together they grew a volume wholesaling operations which eventually led to his next venture:  Founding Investorfuse.  Investorfuse is one of the leading CRM, or Customer Relationship Management systems available in the real estate investor marketplace.
Dan has a passion for helping the overwhelmed real estate entrepreneur work smarter and earn more by setting up effective systems. After launching InvestorFuse, a lead management workspace for real estate investing, he's helped bring the power of automation to hundreds of happy investors and has built a strong community around the technology. When not working or investing, you'll find Dan traveling, drumming, or helping other entrepreneurs grow their businesses.
Relevant Episodes: (There are 115 Content Packed Interviews in Total)

Resources Mentioned in the Episode:
Do You Know Anyone Else Who's a Real Estate Investor? 
Do You Think they'd Also Enjoy this Episode?
Please Forward this Link & Tell Them to:
Sign Up for the REI Diamonds Weekly Podcast Your Copy of "Become a Wholesale Real Estate Master"
Just Go to www.REIDiamonds.com to Download a Copy & Check out Recent Popular Episodes.