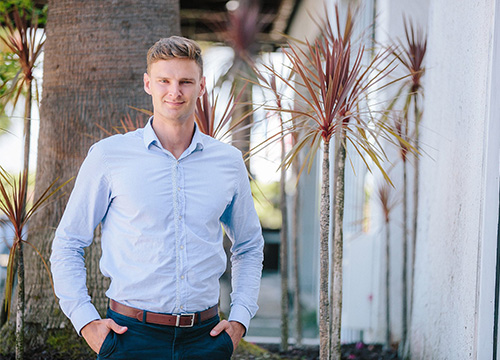 Episode: Land Entitlement Process for Multi Family Development with Reed
Guest: Reed Goossens is the host of the popular podcast "Investing in the U.S." and also author of the book by the same name.  Reed was an engineer with experience in large scale development including infrastructure for the London Olympics in 2012.  He now focuses on buying, building, & operating large multi-family assets throughout the U.S.
Big Idea: "Even though a lot of institutional dollars have started to become big, big players in the game-we're still selling to a group that is more entrepreneurial like we are.  We left meat on the bone"  Reed describes being able to sell the deal for MORE money than if he were to complete the renovation on the other 70% of the units.  A better bang for the buck by NOT finishing the deal.
Dan: I was listening to a multifamily investing podcast the other day and one of the members that was a, I guess on the show, I cannot remember what show it was, had 4 or 5,000 units. He sounded like he was probably in his late 60s or early 70s. So he had this nice solid multifamily career and he was looking back and he said that around the area now from what he is hearing, like the big names Blackstone and these are private equity Wall Street types. They are not afraid of the floating rates. They do not think that rate risk is going to be a realistic threat certainly at any point in time 2, 5, 7, or 10-year term that these big smart money investors are supposed to be doing business.
So he kind of shared the same sentiment as you and just did not view that as much of a risk. I mean, who knows who is right. So 12 deals in what? What is your exit strategy? Do you end up selling these at any point? Have you sold any of the deals that you have done or are you still in hold periods on everything?
Reed: No, good question. We start our first deals were in 2000, 2016, early 2017. I have been involved in multifamily as a Co-GP prior to that. So probably 2 or 3 years prior to that early 2014 I got started, but I really started my own shop at the end of 2016. So I have been into the 8 years in syndication space and then in terms of your exit strategies, yes, we are actually coming to exit a couple of deals right now, and they are the deals that have the most flexibility on the debt, right?
The deal we just spoke about that it was speaking to you back and previously in 2018. I cannot exit that deal because I have gone over big prepay, right? Unless someone to come and assume the deal, the deal is not sucking wind by any means of making money from my investors, making cash flow. So just keep it, we write out the prepay, but we have another two sets of deals. The billboard as a portfolio and we have to bridge on those deals and we have had them for about two and a half years now. We are going to, we sort of popped your head up thinking, okay, we can refile here or we can sell. We popped her head up and did a bit of an off-market type of shop around and we have got the number we wanted to hit and for this time period they give a good pretty solid return for investors and we decided to execute on the sale.
If no one had taken bit at the number we wanted, then we would have gone for a refi, but the opportunity to exit at multiple points along the deal is exactly what we assess every single day on over to go but on a very consistent basis to understand where the markets out and particularly with cap rate compression, compressing as interest rates continue to go lower that is you seen that shock wave across the country in terms of multifamily particularly in our area of Central Texas. So yes, we constantly look at what is the best opportunity to exit for deal for investors. A little bit selfishly, we as a company, myself, my business partner Andrew and I, as we are growing to 12 and hopefully going to go double the portfolio in the next 3 to 5 years, people are starting to ask.
Where is your schemes on the wall, where your runs on the board, and that is where you go to start pointing to the cycle deals, and how would it go, what was the returns, and we are really happy to say that we have finally come into the first set of deals that are selling and got to make a nice healthy little profit for all our investors involved?
Episode Sponsored by the Deal Machine:
Driving for Dollars Software to Build a Team of Drivers, Manage Routes, & Even Automate Marketing.  Free Access at  http://REIDealMachine.com/
Resources mentioned in this episode:
Reed & I Discuss the Land Entitlement Process for Multi Family:
Finding the Right Lawyer to Prepare your Zoning Application

Understanding the Political Factors in the Zoning Process

Timeline of the Land Entitlement approvals

How to do Your First Land Entitlement deal
---
Relevant Episodes: (There are 186 Content Packed Interviews in Total)