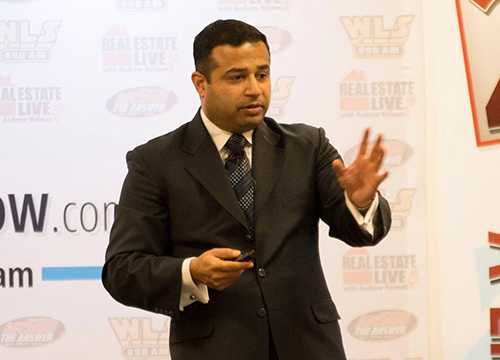 Andrew & I Discuss
Why Flipping Properties is NOT Investing
Investment Philosophy-Why Andrew Buys Where he Holds
Best Source of Deals
Highest Value Skill for New/Beginner Investors
---
Listen Now:

850 Fix & Flip Deals & 180 Rentals
Built #1 Flipping Team In Chicago 850 Fix & Flip, Wholesale & Rental Deals in the Chicago Market Started the # 1 Real Estate Investors Association in the country ChicagoREIA with over 6000 member in 3.5 years. Own over 180 rental properties. (Over 20 Million In Assets Owned) Started Chicago Real Estate Investors Association with over 5000 members in 3 years with 12 locations making it the #1 Real Estate Investors Association in the US. Over 5 years in a row with the Top Real Estate radio show on AM 560 The Answer with over 20,000 listener base on each show has personally worked with 300 investors in the Chicagoland area helping them develop rental portfolio of 3000+ rentals. Shared the stage with speaker like Les Brown, Lou Dobbs and many industry experts.
Mentioned Episodes: (There are 103 Content Packed Interviews in Total)

Resources Mentioned in the Episode:
Do You Know Anyone Else Who's a Real Estate Investor? 
Do You Think they'd Also Enjoy this Episode?
Please Forward this Link & Tell Them to:
Sign Up for the REI Diamonds Weekly Podcast Your Copy of "Become a Wholesale Real Estate Master"
Just Go to www.REIDiamonds.com to Download a Copy & Check out Recent Popular Episodes.