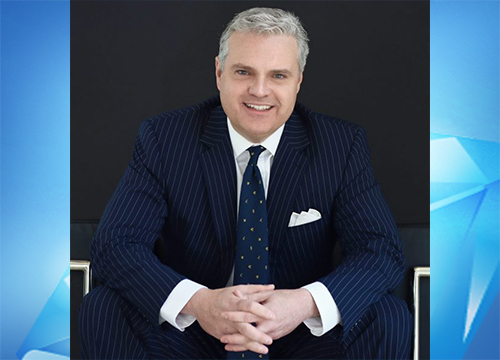 Passive Investing in Real Estate Development & How to Build Retirement Income-Podcast Episode Highlights
Red Fox Capital& Red Fox Real Estate Co-Founder and real estate developer, Mike Brown joins us on this episode where we discuss passive real estate investing, real estate development, & building retirement income. As a real estate pro with a CCIM designation, Mike surprisingly excludes multi family residential real estate deals from his target, and instead focuses on commercial properties.  Mike just released his book on investing:  The REAL Perspective: Secret Investments Your Financial Advisor Won't Tell You About.   Here are a few highlights from the show:
The REI Diamonds Show-Real Estate Investment Podcast
Episode 175: Passive Real Estate Investing in Real Estate Development-with Mike Brown
This Episode of The REI Diamonds Show is Sponsored by the Deal Machine. This Software Enables Real Estate Investors to Develop a Reliable & Low Cost Source of Off Market Deals. For a Limited Time, You Get Free Access at http://REIDealMachine.com/
Mike & I Discuss How to Avoid Capital Gains Tax:
Passive Real Estate Investing
How to Invest $100K in Real Estate
How to Build Retirement Income
Relevant Episodes: (There are 175 Content Packed Interviews in Total) 
Resources Mentioned in this Episode:
Check Out the Full Archive of The R.E.I. Diamonds Show: https://REIDiamonds.com/podcast/
For Access to Real Estate Deals You Can Buy & Sell for Profit: https://AccessOffMarketDeals.com/podcast/
View the Episode Description & Transcript Here: https://reidiamonds.com/passive-real-estate-investing-in-real-estate-development-with-mike-brown/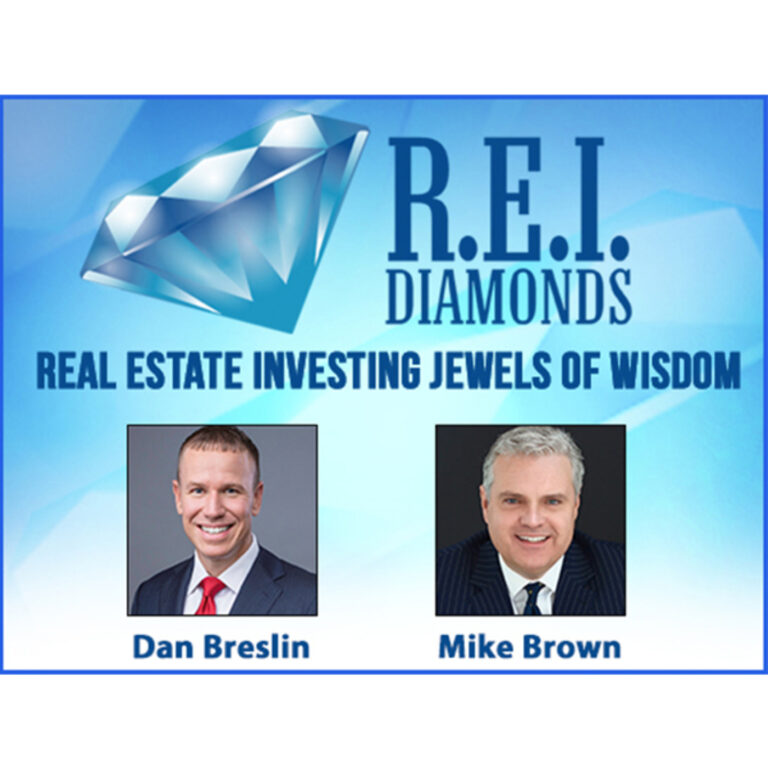 Target Real Estate Markets
Red Fox Capital focuses on buying investment property for the long term, and prefers secondary & tertiary markets over primary markets. His reason is lack of deal flow at reasonable prices-as the primary market attracts institutional real estate investors with low cost of capital willing to buy, or even develop assets at significant premium to market. The ideal markets should be located in areas of the country where population is migrating.
Target Real Estate Investments
As mentioned, Red Fox targets commercial properties over residential properties. Mike has found the market to have less competition and I'm inclined to agree. I personally invest exclusively in residential real estate-mostly single family or 1-4 unit properties, and I've found plenty of competition therein.
The residential real estate asset class attracts the largest portion of the real estate investor marketplace because it's familiar. Think about it: people buy houses to live, then buy houses and collect rent from people living there. Everyone does lives somewhere and has either paid rent or owned their house during their life, so it's not a stretch to invest in real estate in this familiar fashion.
On the contrary, in the commercial real estate market, owners are leasing business space to very unique businesses. There are many barriers to entry in the commercial real estate market including lease up time & financing challenges. Some properties remain vacant for a year or more in commercial while residential real estate is usually leased in a month or two. Banks realize this longer timeline is a risk to many investors, and for that reason, commercial real estate investment financing is difficult to obtain. These circumstances create the perfect environment to thrive in Mike's opinion.
Passive Real Estate Investing to Build Retirement Income
Mike prides himself on offering "Secret Investments Your Financial Advisor Won't Tell You About", also the Tagline of his recent book, The Real Perspective. Those secret investments are often passive real estate investments in either long term holds, such as a portfolio of Dollar General stores Mike is currently amassing or 5-10 year real estate developments allowing investors to participate in upside normally reserved only for real estate developers.
While recent crowdsource platforms such as FundRise & CrowdStreet offer investors participation in commercial real estate projects, they are also fraught with issues such as investments failing to close due to lack of full funding, among other issues.  Like many things in business, knowing the RIGHT person can make a big difference.  In Mike's case, knowing the commercial real estate world and being the developer offer significant advantages.
When I asked Mike to build the ideal retirement plan, he did deflect a bit, with a standard, but truthful, "it depends on the situation." However, Mike added that often asset allocation might include index funds, mutual funds, other rental properties, in addition to some of his own passive real estate investment deals. I respected Mike's answer for the simple fact that many real estate operators present their deal as a one-stop plan for retirement building, instead of a small piece of a multi asset class approach to supplement any social security benefits a retiree may be entitled. Enjoy!
This Episode of The REI Diamonds Show is Sponsored by the Deal Machine.  This Software Enables Real Estate Investors to Develop a Reliable & Low Cost Source of Off Market Deals.  For a Limited Time, You Get Free Access at http://REIDealMachine.com/
Mike & I Discuss:
Passive Real Estate Investing

How to Invest $100K in Real Estate

How to Build Retirement Income
---


Relevant Episodes: (There are 175 Content Packed Interviews in Total)
Resources Mentioned in this Episode: