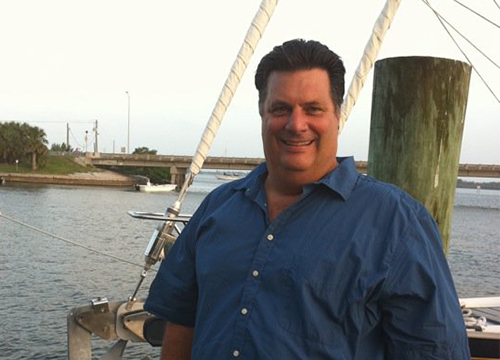 Avoiding Taxes Using 1031 Exchange Real Estate Investing
Guest: Dave Foster is a 25-year real estate veteran and coach who has used 1031 exchanges to increase his buying power while minimizing his tax obligations. He has a keen understanding of how to use this under-utilized tax provision to create wealth in real estate.
Big Idea: 1031 exchanges can be used to defer taxes and leverage capital when transitioning from one real estate investment to another. With the right strategy, investors can keep their own tax dollars working for them, creating more buying power and limiting their tax obligations. Dave Foster can show you how to unlock the benefits of 1031 exchange real estate investing.
The REI Diamonds Show-Real Estate Investment Podcast
Episode 220: Maximizing Asset Protection and Tax Savings with Scott Royal Smith
Episode 220: Maximizing Asset Protection and Tax Savings with Scott Royal Smith

Guest: Scott Royal Smith is a real estate investor, attorney, and founder of Royal Legal Solutions. He shares his background in real estate and law, and how he scaled his wealth through strategic planning and asset protection. He believes in educating people and forming relationships to help them leverage their assets to build wealth.

Big Idea: Scott Royal Smith shares his expertise on cost-effective legal structures for real estate investing and tax strategies for asset protection. He presents a practical system involving creating a series of LLCs and a Land Trust to hold assets, which provides effective asset protection and can help minimize maintenance costs. Scott's insights offer valuable perspectives on how to reduce risk, minimize costs, and ultimately build wealth in real estate investing.
This Episode is Also Sponsored by the Lending Home. Lending Home Offers Reliable & Low Cost Fix & Flip Loans with Interest Rates as Low as 6.49%.  Buy & Hold Loans Offered Even Lower.  Get a FREE IPad when you Close Your First Deal by Registering Now at  http://REILineOfCredit.com
Resources mentioned in this episode:
https://RoyalLegalSolutions.com/

View the Episode Description & Transcript Here:
https://reidiamonds.com/maximizing-asset-protection-and-tax-savings-with-scott-royal-smith/

Dan: Nice. Scott, so for listeners, would you mind giving us maybe the reader's digest version of the evolution of your business real estate and law career and then sort of what the business model is today?
Scott: Yeah and so my company is Royal legal Solutions but I got started in real estate when I was in law school. I bought a commercial property and auto repair and transmission repair shop for the back taxes. And I end up flipping the business in the building upon graduating to graduate from law school without any debt. And I thought that was going to be a hotshot litigation attorney. So I took a job suing insurance companies in a law firm. Turns out insurance company's business model is collecting premiums and denying coverage, especially when things get expensive. And then that's what attorneys does, they sue them whenever they do that. So, get first-hand experience about how does the whole game of insurance really work and how it's important for us to have insurance, but also have additional protection in place.
But the whole time while I was working as an attorney there, I continued by real estate and I scaled my own real estate portfolio until I was making more money doing real estate and I was being an attorney. It took me about like a year and a half. I wasn't sleeping a whole lot at those times in my life, and I didn't need a lot of money, right? I wasn't married, didn't have kids and I was like, hey man, I've hit it. I've hit my financial freedom. I was like I'm golden, but then I ran into the problem and I think a lot of people run into which is like wait shouldn't I be structuring this inside of like LLCs and should I be using any of trust to hold my assets and my company's anonymously? And what should I be doing with all of my taxes and my estate planning, and my insurance? And why do I want to be doing all that? How's that all suppose to work?
So, I did what everybody does and I was like, well, I'll try to read the books and I'll try to contact professionals. And so I did all of that, and I realized that nobody really have a complete system we'd put together. So I had to put one together for my own. So I built my own team of people because I was like, well, I want, I had the financial freedom but I wanted the time freedom. And the only way I can get there is if I built a team. If I studied for myself to understand how to do it for myself and then built a team of people that do it for me on basically managing my wealth for me.
It was great, I finally had everything that I wanted and I was traveling a ton and living a great life. And as I came back in living inside the states, a lot of my friends real estate Investors and asked me like hey man, how are you doing? What is he doing? How are you living this lifestyle? What is going on right now? And it's like, well, here's what I built. And this is how it all works. And they're like, well, can I get in on that? Can you take on more people and help me build this thing? So I was just kind of helping people out, getting them into the things that I'd figured out for myself. And eventually when I was like, hey, you should go in this BiggerPockets podcast and go just share with people about asset protection. It's one part of whether it's some of the stuff you know. And I didn't think anything was going to come of it. So I gave up my personal email and phone number into it.
And what happened was I was getting 30 to 40 phone calls a week from investors all over the country. They were like, hey man, I really need help on asset protection and how all these other pieces are supposed to put together. So then that's where I realized that whatever you want to call, that higher power in life was really tapping me on the shoulder and says, hey, this isn't all about just hanging out on the beaches and have a good time. You need to be of service to other people, help them be able to walk the path that you've walked and get them to that place of being secure and having the true freedom and protection in place for keeping what they've work so hard to be able to build. And that's Royal legal Solutions is now turning and I, we serve all 50 states, we have over 2,000 clients that we've helped that are Real Estate Investors and we have about 30 people of attorneys, CPAs, paralegals and support staff.
Scott & I Discuss:
– Leveraging LLCs for asset protection
– Land Trusts to hold assets
– Private Foundations for tax savings
– Strategic planning for building net worth
Relevant Episodes: (There are 220 Content Packed Interviews in Total)
– Dave Foster on Avoiding Taxes Using 1031 Exchange Real Estate Investing
– Dave Wolcott: Helping Entrepreneurs Protect and Multiply Their Wealth Through the Pantheon Holistic Wealth Strategy
– Tom Dunkel: Strategies to Build Wealth Through Alternative Assets
– Nick Prefontaine on Positioning Rent to Own Buyers
– Sakar Kawle on Building a 200 Unit Portfolio in Baltimore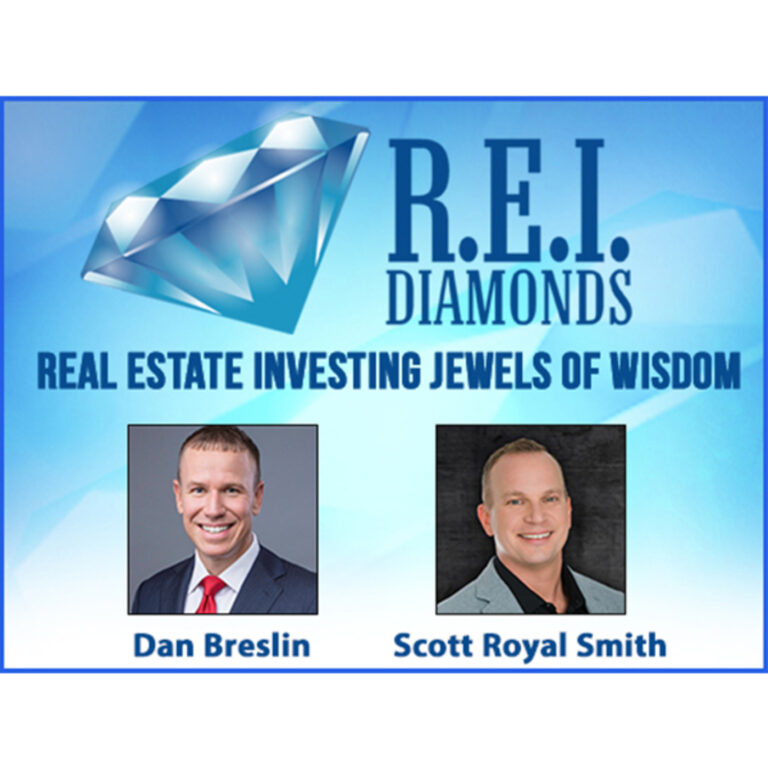 Search Results placeholder
Dan Breslin: Welcome to the REI Diamond Show. I'm your host, Dan Breslin, and this is episode 210 on 1031 Exchange Real Estate Investing to Avoid Taxes with Dave Foster. If you're in building wealth through real estate investing, you are in the right place. My goal is to identify high-caliber real estate investors, and other industry service providers. Invite them on the show and then draw out the jewels of wisdom.
Those tactics, mindsets, and methods are used to create millions of dollars and more in the business of the real estate. Dave Foster is an expert in 1031 exchanges. Real estate investors who have mastered the use of 1031 exchanges avoid their investment gains from being taxed heavily at each transaction. The 1031 exchange allows investors to postpone paying income taxes on large real estate profits. This keeps your gains compounding over time, leading to more substantial wealth over time. Think Warren Buffet, who has been a master at Tax Advantage Investing.
This Episode of The REI Diamonds Show is Sponsored by the Deal Machine. This Software Enables Real Estate Investors to Develop a Reliable & Low Cost Source of Off Market Deals. For a Limited Time, You Get Free Access at http://REIDealMachine.com/
This Episode is Also Sponsored by the Lending Home. Lending Home Offers Reliable & Low Cost Fix & Flip Loans with Interest Rates as Low as 6.49%.  Buy & Hold Loans Offered Even Lower.  Get a FREE IPad when you Close Your First Deal by Registering Now at  http://REILineOfCredit.com
Resources mentioned in this episode:
For Access to Real Estate Deals You Can Buy & Sell for Profit:
https://AccessOffMarketDeals.com/podcast/
Dave Foster & I Discuss 1031 Exchange Real Estate Investing:
What are 1031 Exchanges

How to Use 1031 Exchanges

Trends and Strategies of 1031 Exchanges
---
Relevant Episodes: (There are 210 Content Packed Interviews in Total)
The transcript of this episode can be found here.
Transcripts of all episodes can be found here.