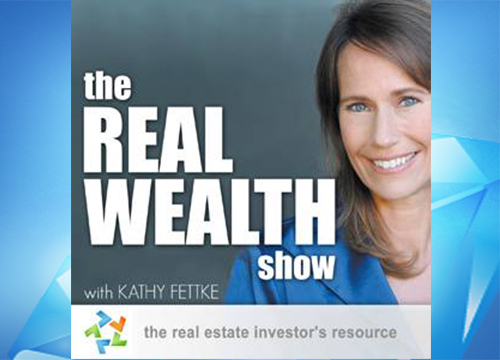 Kathy & Dan Discuss:
3 "Must Have's" of Selecting a Winning Market

Government Manipulation of the Market

#1 Thing to Offer to Mentors GUARANTEED to Get their Attention (NOT a Check)

For Married Investors-How to Navigate the Start-Up with Your Marriage in Tact
---
Listen Now:


Resources Mentioned in this Episode:
More Info at www.RealWealthNetwork.com
Recent Popular Episodes
Do You Know Anyone Else Who's a Real Estate Investor?  Or Trying to Become a Real Estate Investor? Do You Think they'd Also Enjoy this Episode?
Send them this link and tell them to:
Sign Up for the REI Diamonds Weekly Podcast Your Copy of "7 Sources of Off Market Deals"
Just Go to www.REIDiamonds.com to Download a Copy & Check out Recent Popular Episodes.
---
Leave a Reply & Remember to Mention Your Geographic Market.